When life gets too predictable, why not try something unexpected? I wore this wide-leg jumpsuit to Church last Sunday. Instead of wearing it the usual way, I wore it back to front, a style which I have been seeing on a good number of bloggers. Sometimes all you need to make your outfit look different is to reverse it. I paired it with chandelier earrings and black high heel sandals seeing as it was quite hot that day.
I love the wide trouser legs especially because they are different from what is more popular. I'm not one to follow the crowd so...
This jumpsuit was part of the items on sale in
my shop
. It had been there for a while so I decided to add it to my slow growing jumpsuit collection. Now I think I want a white jumpsuit or overalls (dungarees) to add some variety.
Last weekend I embarked on an exciting new adventure which I can't wait to share with you all. Stay tuned!
What do you think of this wide-leg jumpsuit? Do you sometimes try unexpected things with your clothing? Do share in the comments?
Outfit Details:
Wide-leg Jumpsuit: Botique i2s
Sandals: Chandigarh, India
Earrings: Nairobi CBD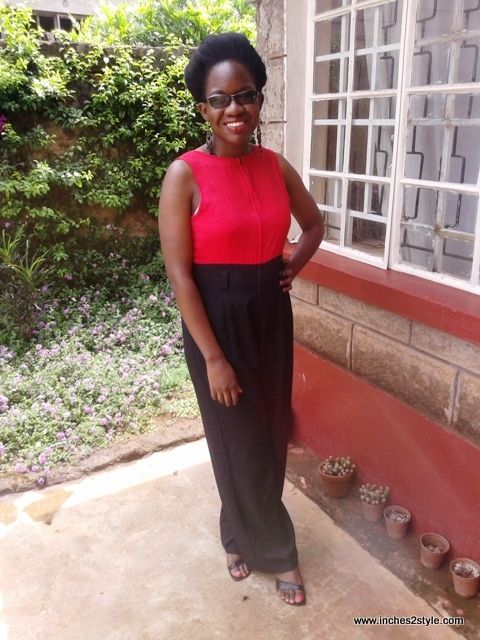 Thank you for stopping by.