I didn't want this month to end before I did a breast cancer awareness post. Last year, someone very close to me had a breast cancer scare. She found a lump which the doctors weren't sure was cancerous. So that was the first scare. On closer inspection, they found another lump on the other side. She was sent for surgery to remove the growths. I remember being terrified for her and at the thought of losing her. I prayed and prayed and prayed like never before. The good news is that the growths weren't cancerous. The bad news is that it brought the thought of cancer, breast or otherwise, closer home. This was the second time I had someone close to me with this scare and the first time, it was actual cancer.
I am terrified of doing my exam, you know, looking for any lumps. But I know it is necessary. I know that these things are more easily treated when they are caught early. So instead of only thinking about breast cancer in the month of October, I urge you to keep vigilant and catch it early. And if you find something that you aren't sure about, seek medical attention and a second even third opinion if you are left unsatisfied.
For my outfit, I chose my beloved grey straight leg jeans whose cuffs I rolled up and paired it with this striped pink top which fits so much better post-baby. I added my pink peep-toe heels just to keep the colour-scheme with the October theme. This top always leaves me confused because I never know how else to style it. I keep pairing it with either skinny jeans or straight leg jeans.
How else would you style it? Do share in the comments below.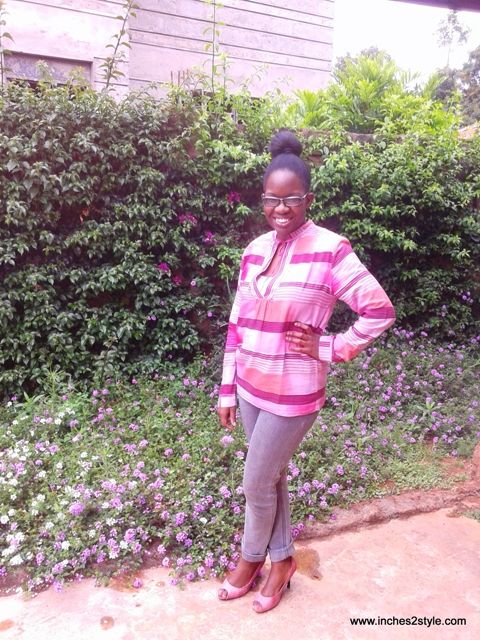 OUTFIT DETAILS:
Grey jeans: New Delhi, India
Top: gift
Peep-toes: Chandigarh, India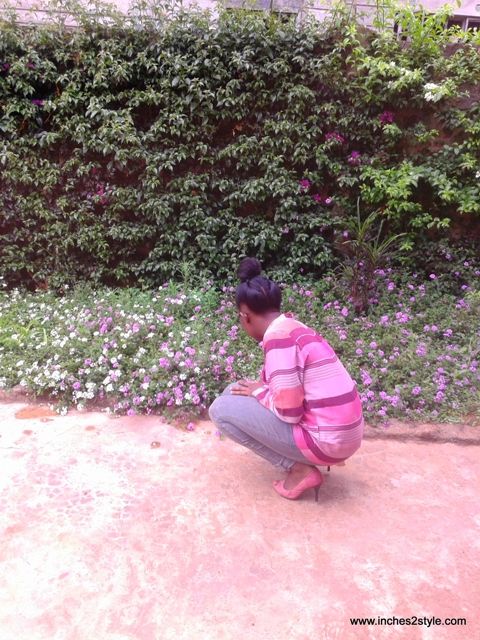 Thank you for stopping by.